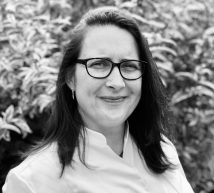 Sarah worked at Queens Medical Centre as a Biomedical Scientist in Microbiology for 15 years before making the swap to full time acupuncturist. She feels this offers a good balance between Western and Eastern medicine.
Sarah studied acupuncture at the Northern College of Acupuncture in York and graduated in 2013.
In 2011, Sarah was diagnosed with Multiple Sclerosis and has experienced first-hand the benefits acupuncture can offer for a long-term condition.
Sarah has a particular interest in how people's mental health can have an impact on their physical health and feels that good mental health is often under-valued.
Sarah joined the Beeston Chiropractic team in 2018, working Thursday afternoons. When not in Beeston she is at her own clinic in Jacksdale in the north of the county.
Brierley Therapies. www.brierleytherapies.co.uk
If Sarah isn't in clinic she can be found pottering in the garden, crocheting or sitting on a beach in Scotland.
Registered organisations:
British Acupuncture Council