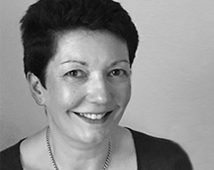 Anne Etherton, Acupuncturist and Chinese Herbal Medicine Practitioner grew up in Gloucestershire. She studied at Bristol, University where she read Microbiology. She worked in Public Health and the Food Industry in Microbiology and Product Development for 20 years but during this time decided to do a career change studying a 4-year course at the Northern College of Acupuncture in York, gaining a Diploma of Acupuncture and a Master of Science from the University of Wales in 1999.
Her MSc was about atopic asthma and how this is understood in Chinese medicine. She gained in 2014, a Post Graduate Diploma of Chinese Herbal Medicine from the Northern College of Acupuncture and Middlesex University.
She has been practicing in her home clinic at Sutton Bonington, Loughborough, and in Beeston for the last 20 years and in 2018 joined the team at Beeston Chiropractic Clinic.
Registered organisations:
British Acupuncture Council
Register of Chinese Herbal Medicine
Other areas of interest include:
Qi Gong and Tai Chi
Reiki Seichem
Hours of Practice
Wednesday 9:00 – 18:00