2023 Patient Satisfaction Questionnaire results
What type of service do we provide for you?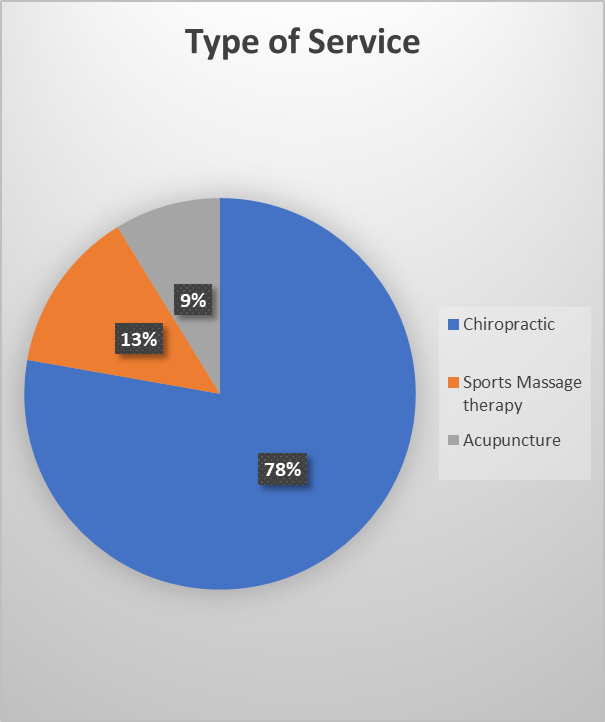 How do you contact the clinic to request an appointment?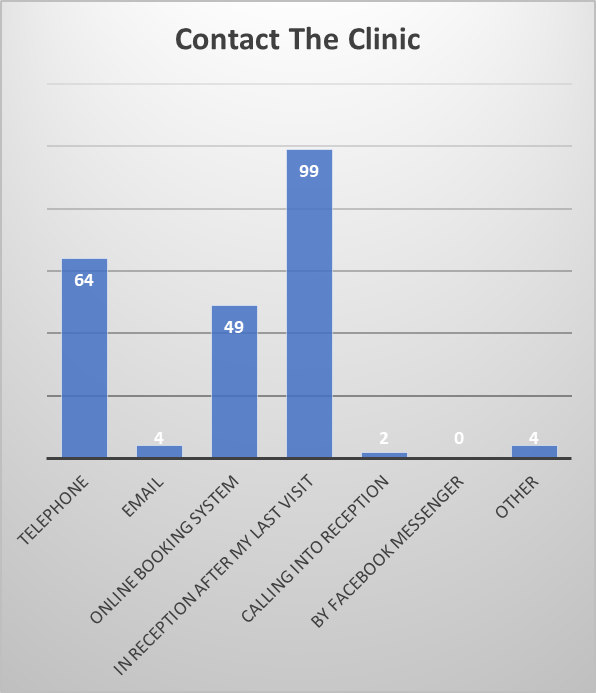 Appointment availability: Do you find getting an appointment with your service provider to be a problem?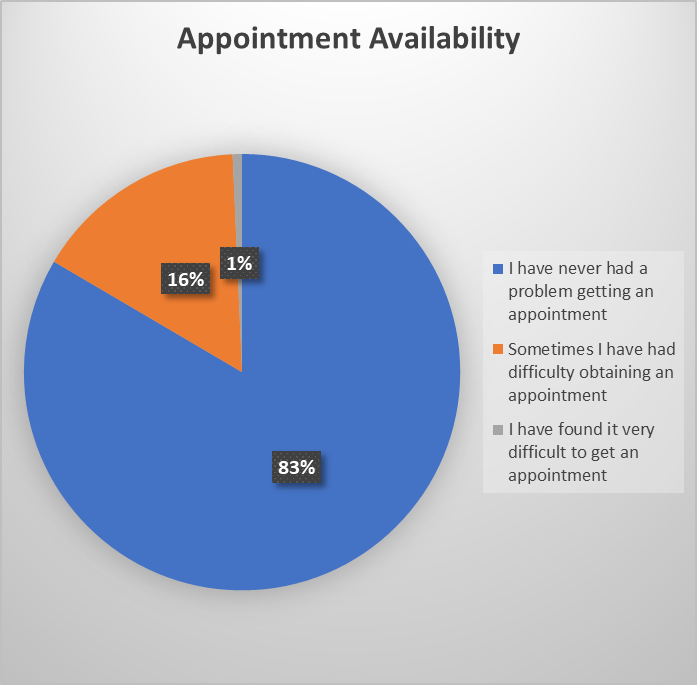 Reception Welcome: How easy is access to the clinic?
Receptionists: How welcoming are our front desk team?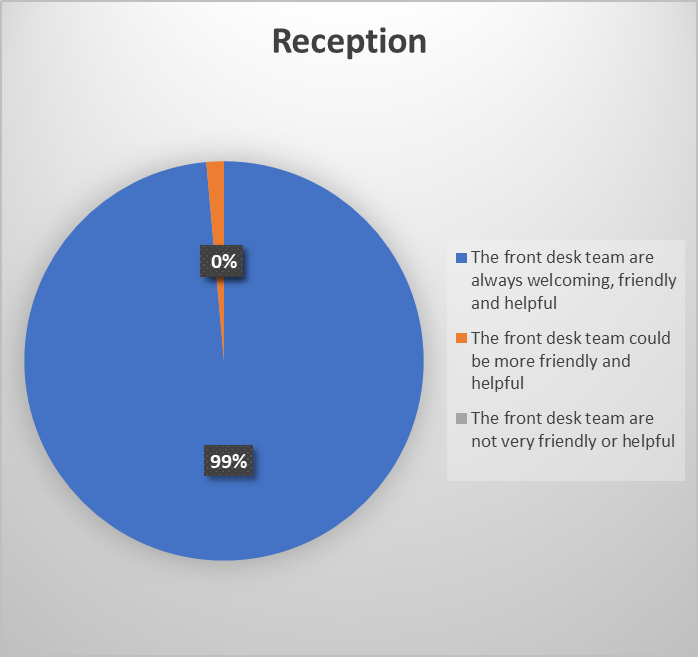 Facilities in reception: What do you like about of reception area?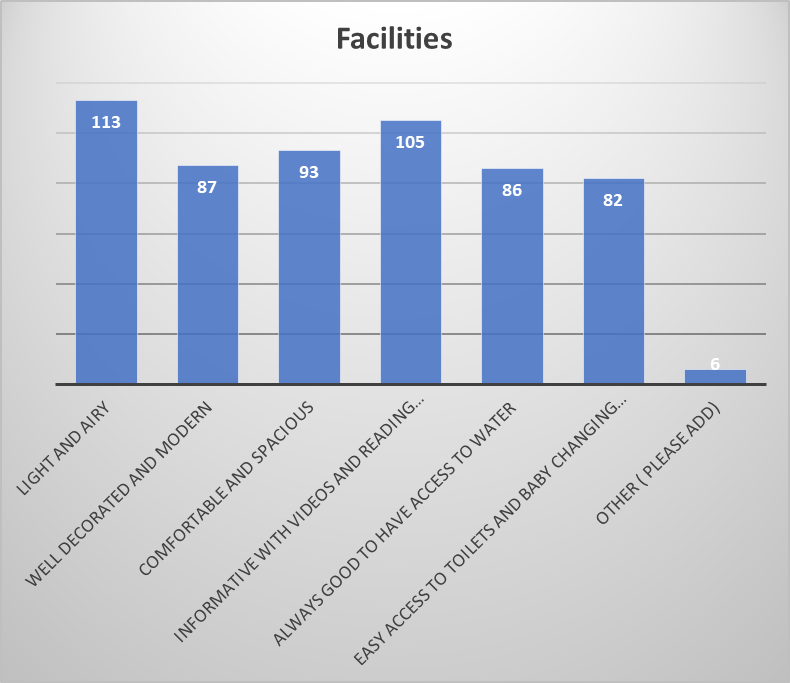 Comments:
1. Alex is absolutely amazing; she always sorts out my varied health concerns and is so knowledgeable about all kinds of conditions, much more than my GPs! She goes above and beyond in offering advice and help and never rushes you. I'm so glad this clinic was recommended to me.
 2. The Beeston Chiropractic Clinic is a great place and I am always looking forward to my visits there with Alex, Ruth and Jo. The reception staff are all very helpful and friendly – all of them highly appreciated, too. The video loop at reception has replaced radio, and I much appreciate that, as it is so much more ambient than background radio. The latter can get on one's nerves if one is not in the mood for radio and wants quiet. The video is useful info, and also low volume is reassuring when one prefers quiet – i.e. easy to tune out attention if wanted.
3. We as a family have been using the clinic for over 15 years and in all that time we have found the service provided excellent, from the reception staff to the Chiropractor. It's very calming knowing that sending an e-mail with a problem will be answered quickly with helpful suggestions to support you whilst waiting for an appointment. Also, I like how the clinic supports the local community of Broxtowe. A huge thank you from us all.
4. This is a great well run chiropractic clinic I would not go anywhere else for my treatment
5. I do feel the changing rooms are small. Having a back problem and being a big man, trying to undress in a small area often causes me discomfort. (This patient is allowed to change in the treatment room now) 6. I don't know why the chiro has to move rooms I'm not good on the stairs (This patient has a note on their file now to always be allocated a downstairs room)
Satisfaction: How satisfied are you with the overall support you get from your chiropractor?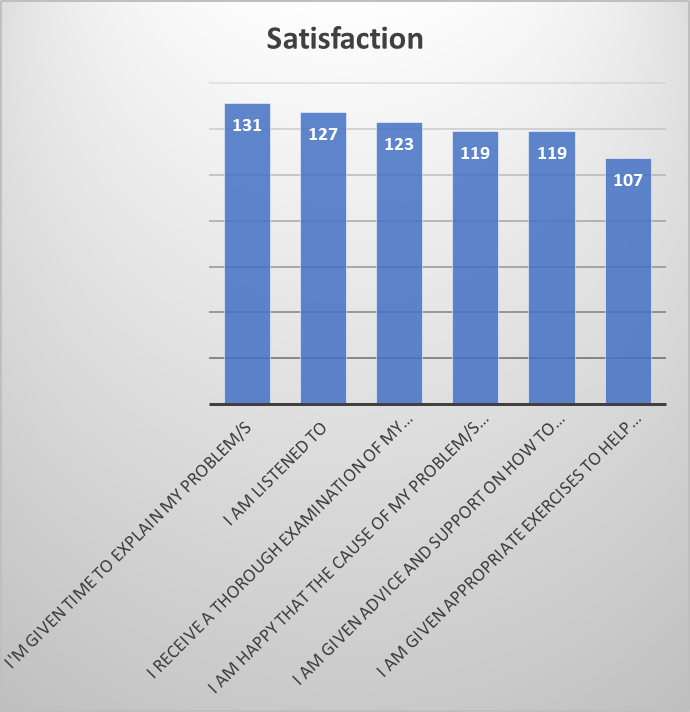 Healthcare support: What additional areas do you feel your chiropractor supports you with?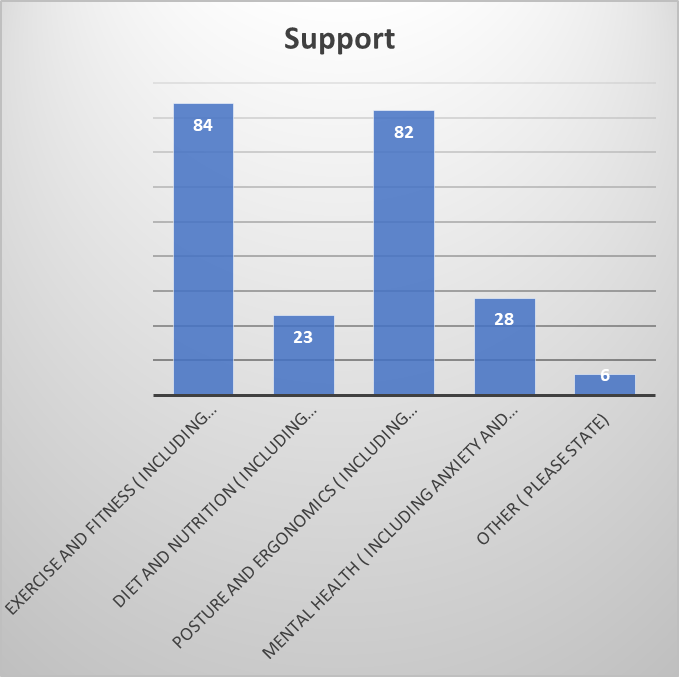 Comments on: What additional support would you like your chiropractor to provide you with?
1. Perhaps some link with podiatrists? As I'm really happy with the support I already get, I can't think of much else that would improve things
2. Happy with the care I receive my questions always answered
3. Access to supplementary services not available on or not accessible through the NHS
4. Back exercises
5. Only had a few sessions, but intend to get more information about posture/ergonomics
6. Advising what I should do to eliminate pain and locking of joints
Which other service provider/s do you see at the clinic?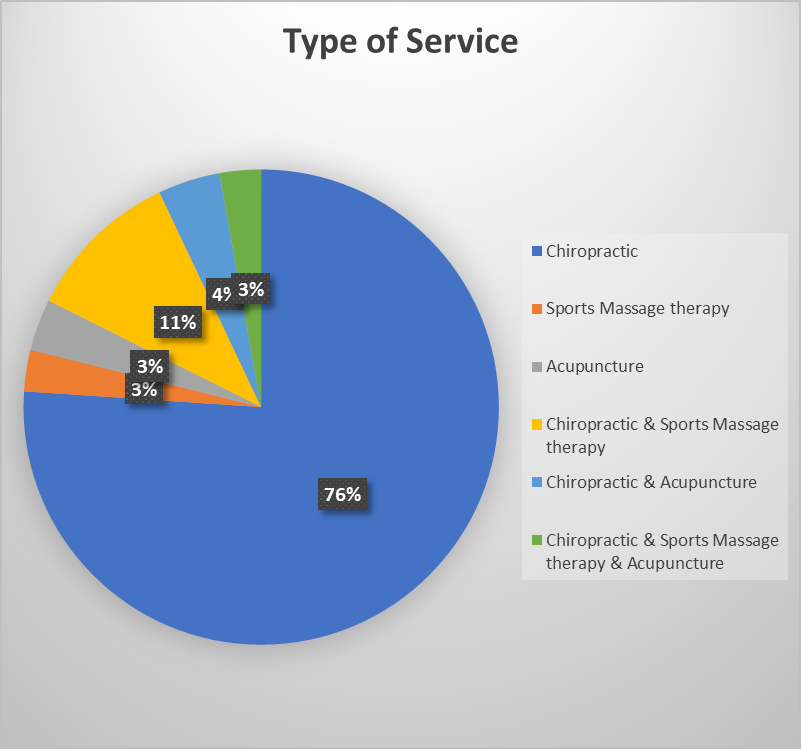 Communication: Keeping you updated with information: Which do you like and why?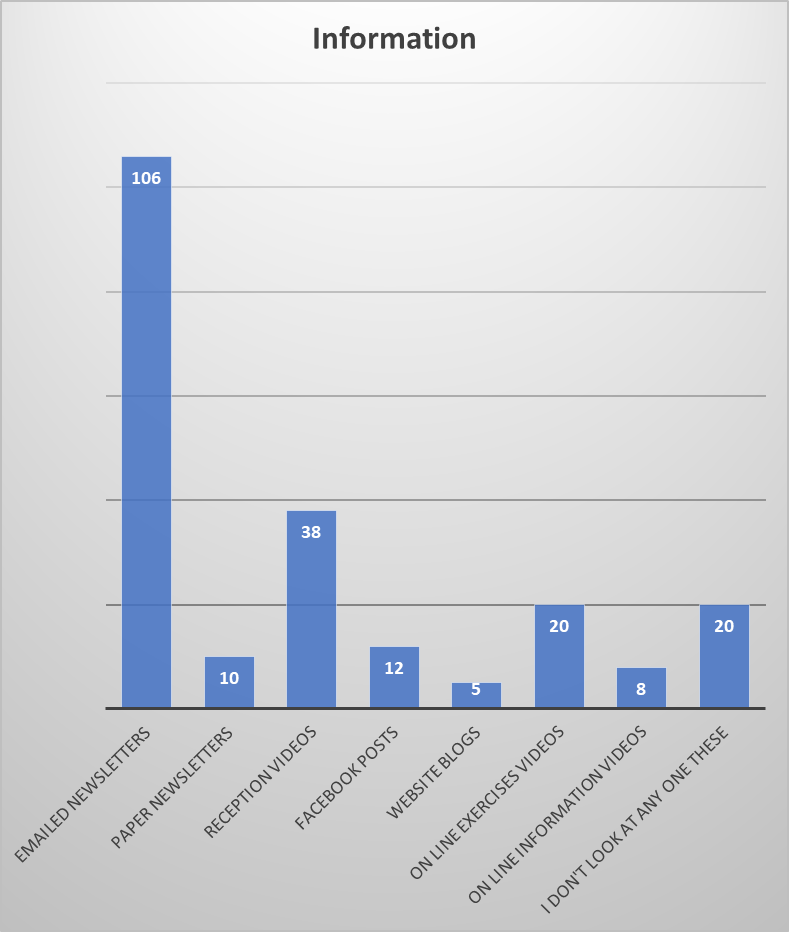 Care Response Patient satisfaction results.
All clinics using Care Response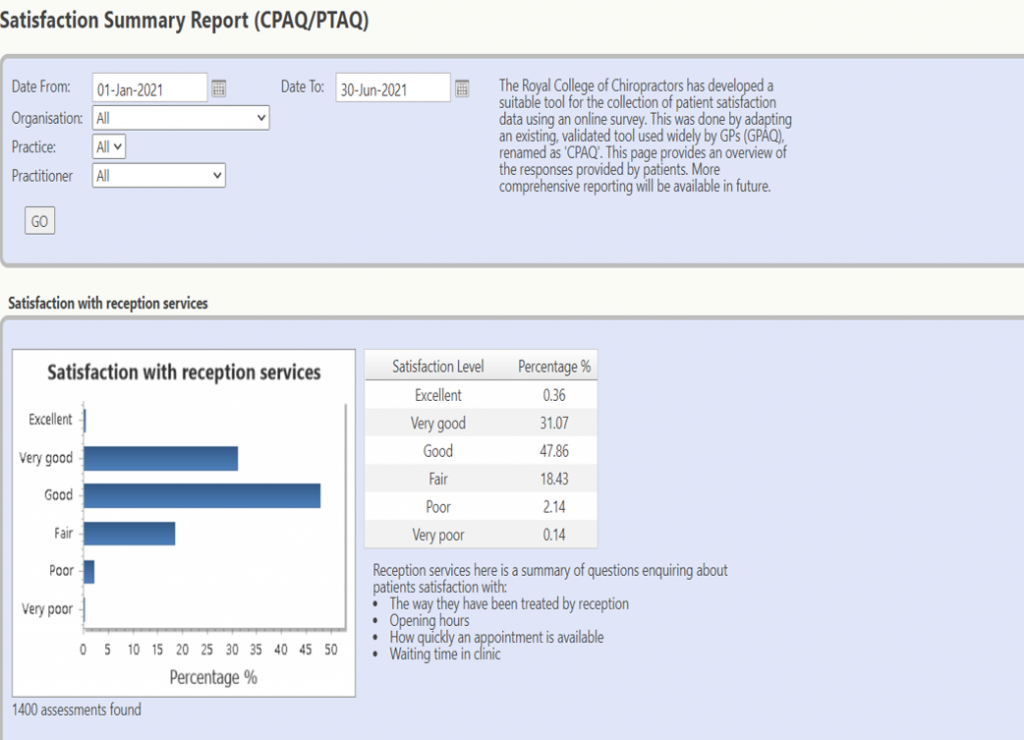 Beeston Chiropractic Clinic's results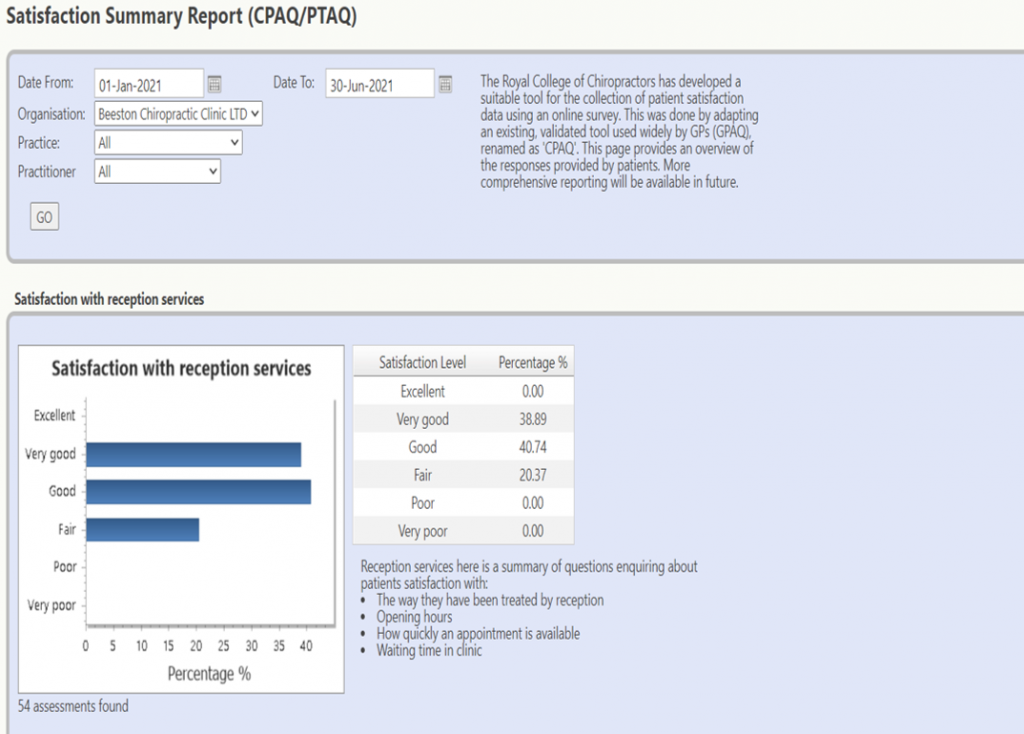 All clinics using Care Response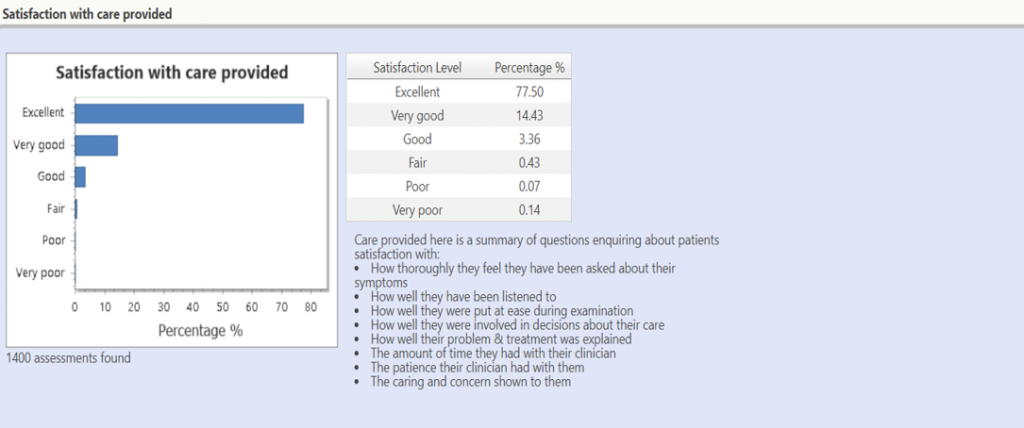 Beeston Chiropractic Clinic's results