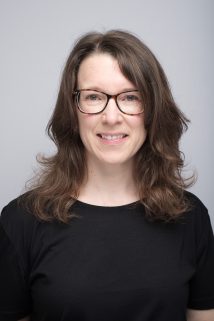 Ruth has 17 years' experience as a Sports Massage Practitioner and enjoys working with a wide range of people, whether athletes or not!  When she is not working she enjoys gardening, yoga, keeping fit and time outdoors.  Ruth is also a portrait photographer serving clients in Loughborough and the East Midlands.
Ruth's interest in the human body started in biology classes at school. Her knowledge and interest in anatomy and physiology grew during her teens and led her to study Sports Science at Loughborough University. Whilst studying there, she had problems in her lower legs due to what is commonly known as 'shin splints' or medial tibial stress syndrome. Sports massage helped to improve this condition and prompted her to look into this area further.
In 2005, Ruth had the opportunity to train in Sports Massage Therapy. She is now a fully qualified Sports Massage Practitioner and a full member of the Sports Massage Association. She seeks to actively develop her knowledge and skills by attending courses, reading regularly and learning from other healthcare professionals.
Ruth currently works with variety of people including athletes, those not involved in sport and clients with a disability. Ruth enjoys keeping fit by regular visits to the gym, pilates, swimming and mountain biking.
Event Experience
Blenheim Palace Triathlon 200
London Triathlon 2005
London Marathon 2006
East Leake Triathlon 2006
Robin Hood Marathon 2006
---
Hours of practice
Friday 10:00 – 16:30
Saturday – First Saturday of the month 08:00 – 12:00