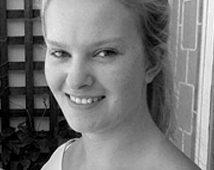 Troy Magowan, originally from South Africa, moved to the UK in 2009. 
After two years in Reading, Troy completed her A-levels At Rushcliffe school in Nottingham. 
Troy was first introduced to Chiropractic both through family testimony and first hand through personal experiences of chiropractic treatment following various sports related injuries. 
Which lead her to complete her masters degree in Chiropractic with Distinction, from the University of South Wales in 2018. During this time at University, Troy was a part of the University women's hockey team and the Chiropractic Student society as events manager, taking part in many national and international chiropractic conferences. During her final year, Troy had the great opportunity of presenting her Dissertation as a poster presentation at the European Chiropractic Union conference in Budapest, 2018, which focussed on the understanding of Maintenance care within Chiropractic. She has continued to develop her skills and knowledge by attending post graduate courses/seminars in extremity adjusting, Thompson technique, pregnancy, neurology and proprioceptive techniques. 
Troy worked for a year in Dundee, Scotland before deciding to move back to her favourite city in the UK to continue her Chiropractic Career. 
Registered organisations include
British Chiropractic Association (BCA)
The Royal College of Chiropractors (RCC)
General Chiropractic Council (GCC)
---
Hours of practice
Mon 08:00 – 17:00
Tuesday 11:00 -20:00
Wednesday 11:00 – 20:00
Thursday 08:00 – 17:00
Saturday 08:00 – 12:00 – 1 in 3 – call reception