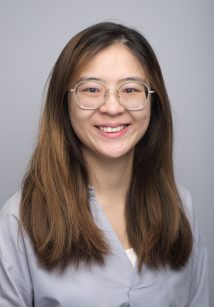 Erin is a chiropractic graduate who is enthusiastic, highly motivated, and goal-oriented in providing an excellent healthcare experience to improve patients' quality of life.
Through her experience as a first aider, she has developed empathy and decision-making skills which she could incorporate into the clinical setting to provide personalised care. She has a keen interest in paediatrics and rehabilitative care.
Ultimately, her goal is to continue to grow as a chiropractor and utilise her professional training to change lives.
---
Hours of practice
Mon 08:00 – 17:00
Tuesday 10:00 -20:00
Wednesday 08:00 – 17:00
Thursday 08:00 – 17:00
Saturday 08:00 – 12:00 – 1 in 3 – call reception